Recent Events
Legion Family Memorial Dedication
Upcoming Events
23 Sept: Five Star Veteran's Center Charity Ride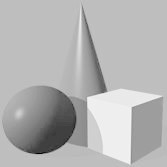 Meetings
Legion Meetings are the second Monday of the month
SAL meetings are the first Wednesday of the month
ALA meetings are the second Wednesday of the month
ALR meetings are the first Saturday of the month
Weekly Events
Tuesdays: Trivia at 7 PM
Thursdays: Bingo at 6:30 PM
Fridays: Music starts at 7 PM (Check Calendar for Band Info)
Saturdays: Karaoke at 7 PM
Food
Mid-Week (Humpday Wednesday) snacks are available from noon until they are gone!
Light Dinners are available before Trivia on Tuesday and Bingo on Thursday for a small donation.
Dinner is available from 6 to 8 on Friday nights for a small donation.
Breakfast is every Sunday from 8:30 to 11 AM
Our calendar has details on all of our events!
Our food events are prepared by volunteers from our Legion Family and any donations are to support our Post's charities, therefore we ask that no food be brought into the Post during the times that food is being provided by the Post!
Our lounge is open from 6 AM until 11 PM daily. We have the NFLs Gameday package on our 7 TVs and we are a free WI-FI Hotspot!
We Are Family!